Perth's One Stop Roofing Solution
We're Nxtgen Roofing, your one stop roofing solution. For almost 20 years, we've been covering Perth roofs, residential and commercial, in all aspects of roofing. If it's on the roof, we've got it covered, with a solution for every roofing problem. There really is nothing on a roof that we can't do. With Nxtgen Roofing, you won't find yourself dealing with multiple companies or contractors – we've got them right here, all in one place. Our professional tight nit team with extensive knowledge, experience, personalised service and quality workmanship, are ready and waiting to provide your roofing needs. Discover how we can help cover you with our range of comprehensive, quality Perth roofing services today.
Roof Restorations
Over time, your roof will age and stop looking like it used to or functioning like it should – it doesn't have to stay that way though. Using only the highest quality roofing materials, our Perth roof restoration services are here to help. From tile and ridge cap replacement and leak checking and rectification, to high pressure cleaning, sealing and coating, we go above and beyond to ensure your roof is restored like new again. Not only will this improve the look of your roof from the outside, it will keep you safer on the inside too.
Re-roofing
Signs of wear, cracked or missing tiles, water leaks or discolouration, are just some of the indications that you may require re-roofing services. Re-roofing is essentially the replacement of your old roof, with a new one and we can help. A new roof is often crucial for the protection of your home and safety of your family, along with business and commercial properties. Re-roofing services can help you avoid further damage or dangerous problems. Contact us to find out more.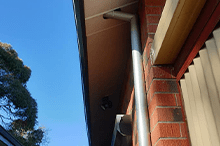 Roof Plumbing
Although often neglected, downpipes, gutters and flashing are a very important part of our homes and premises. Without them, there's a risk of leaks, flooding and severe interior damage. Perth roof plumbing and gutter replacement services help weatherproof your roof, by ensuring the water drains efficiently and helps effectively protect your home or commercial premises. With a large range of brands and colours, we have the right gutters and downpipe for your roof plumbing needs.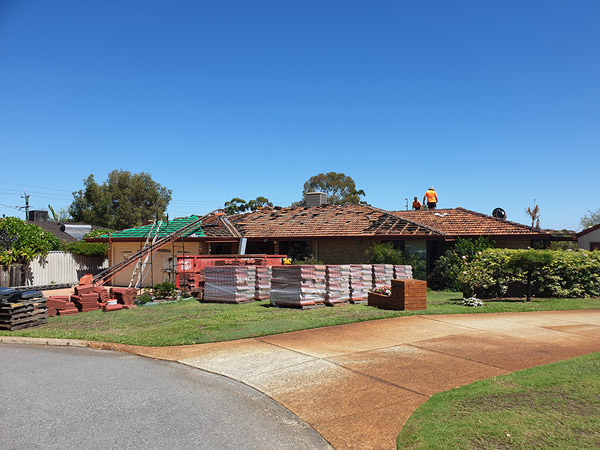 Roof Repairs
If your roof is damaged or leaking, this can cause serious damage to your home or commercial premises – Our roof repair experts are here to help. Whether your roof has seen storm damage, lacks regular maintenance, or something else, we're here to repair it. Roof repair will not only keep you safe and save you from bigger roofing jobs, it extends the life of your roof too and will help prevent costly future repairs.  See how we can help with Perth roof repairs today, no matter how big or small.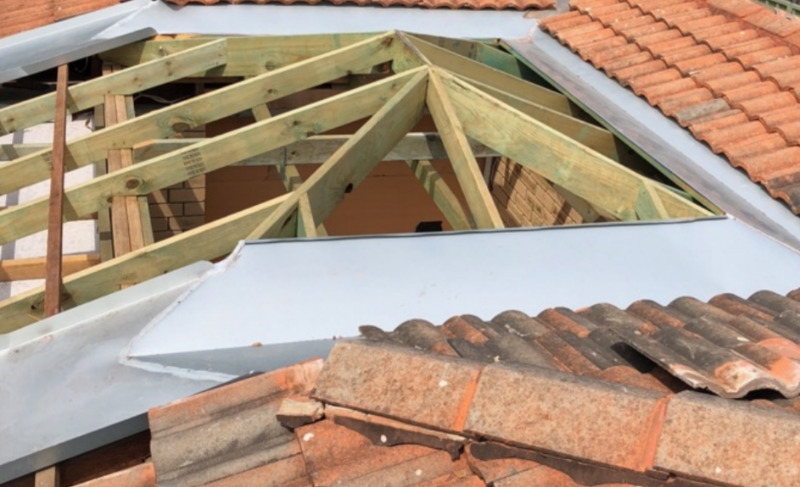 Roof Extensions
If you're considering extending your home or commercial building, you'll need a roof extension to cover you and the new rooms or new areas of your space. Our roofing specialists are here to help you extend your roof professionally, safely and securely. We can work with your builder and designer, ensuring your roof extension needs are covered. Contact us for a free roof extension quote.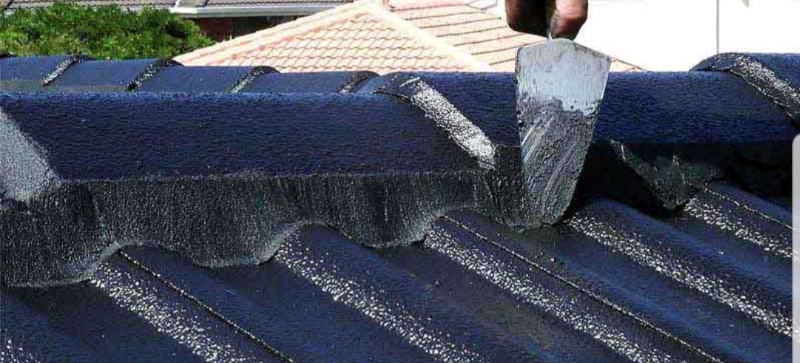 Roof Bedding & Pointing
During the life of your roof, the ridge capping is exposed to extreme weather elements. This can cause them to become broken or brittle and in turn cause leaks and loosening of mortar. This isn't what you want on the roof of your home or building and our team of roof re-bedding and re-pointing specialists are here to help you fix it. Get in touch to find out how.
Roof Tiling
If your roof tiles have seen better days, or need repairs, roof tiling services are the answer. From a simple single tile replacement to a complete roof tiling project, our team of Perth roof tiling specialists can help. We only use the highest quality tiling materials installed with only the highest quality workmanship. We have an extensive range of roof tiles, and can help find the right range for you.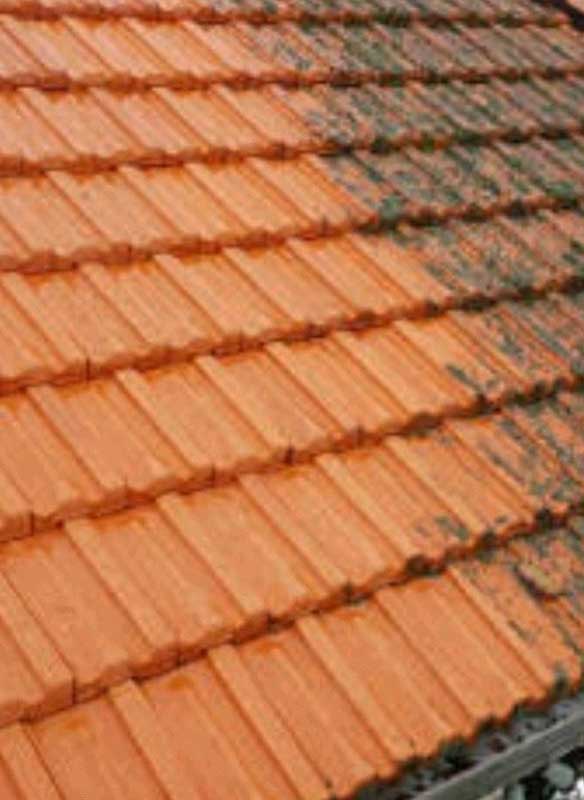 Roof High Pressure Cleaning
Professional and affordable high-pressure roof cleaning is a great way to maintain the quality and efficiency of your roof. Regular roof cleaning can add value to your property and even save you on costly repairs down the track. Don't try and do it yourself. Get the best out of your roof, safely and securely, with professional Perth roof cleaning services.
Why choose Nxtgen?
We show up on time, every time
Time is precious and reliability is key. This is why our team arrives to the job on time, every time. All roofing projects are completed in a timely manner too.
We pride ourselves on being open, honest and reliable
Open, clear and honest communication is paramount and what we value most. This ensures our customers are always well-informed and happy with the end result.
Integrity and quality workmanship
We value integrity and quality workmanship, and this is clear in all the roofing work we do. This, coupled with quality products and a focus on safety, is what makes us the right choice for your roofing needs.
Competitive prices
Along with quality workmanship, strong core values and punctuality comes, competitive prices and services without compromise on quality or the materials used
Industry leading warranty & guarantee
As an industry leader, you can count on us for an industry leading warranty and guarantee. All Nxtgen Roofing, all roof restorations come with a 10-year warranty and all re-roofs come with up to a 30-year warranty.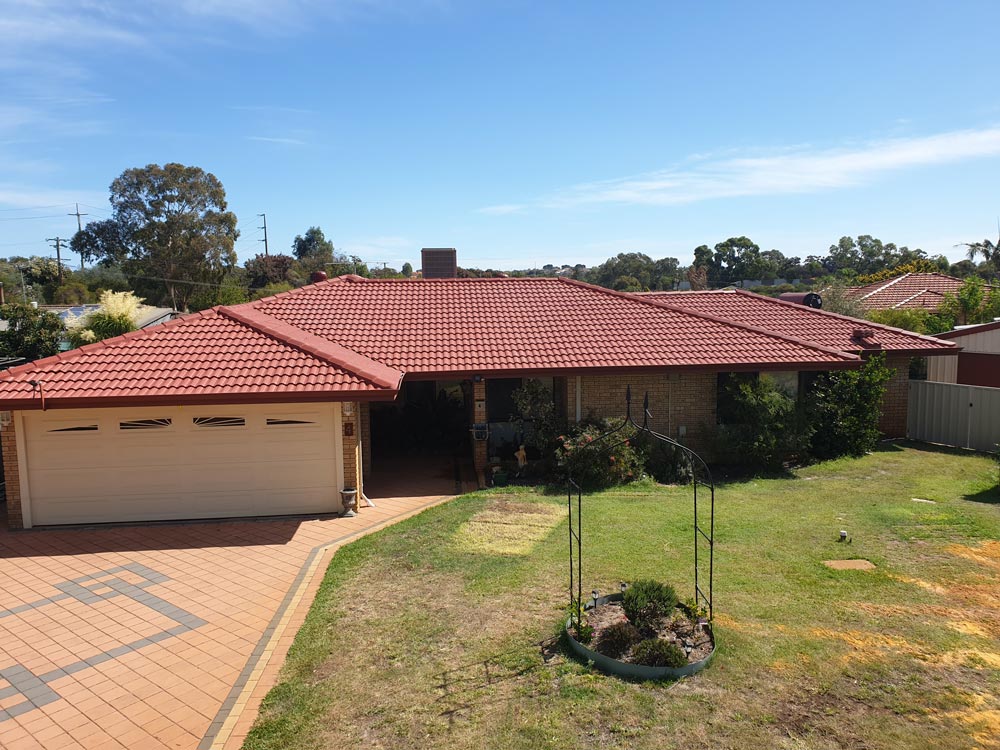 Homeowners
Your home is your sanctuary…Trust the Perth roofing experts to look after and help protect yours with all things roofing. We're safe, reliable, honest, clean and experienced and will leave no tile unturned. Leave it to us to handle it all, and ensure your home is safely covered, as it should be.

Property Investors & Renovators
If you're a property investor or renovator, you understand the importance of getting the right professionals to your property well maintained. When it comes to your roof, you need one company who can cover it all. Nxtgen Roofing is your one stop roofing solution. We handle it all, with experience, reliability, trust and safety.

Real Estates
As a Perth Real Estate Agent or Property Manager, spare time is one thing you don't have. When it comes to your property roofing needs, we'll take care of them all so you'll only have one company to call. We're reliable, experienced, safe, on time and if it's on the roof, we've got it covered.

Builders
We've worked with some of Perth's most reputable builders and proudly provided their roofing needs to their satisfaction. We're reliable, experienced, safe, on time and if it's on the roof, we've got it covered. We'll get the roofing job done right, so you can focus on the rest of your building project.
Nxtgen Roofing have been trusted & proud to work with some of Perth's most reputable builders!




Almost 20 years on the roof....
For almost 20 years, roofing has been my life. Now, this life extends to my team too. This professional team make up Perth's roofing specialists and Nxtgen Roofing.
We believe that a roofing company should provide roofing solutions to all roofing needs, so, we created one that offers just that. Our comprehensive Perth roofing services save you time, money and provide you with optimal peace of mind.
From the collaboration of years of industry knowledge, skills and experience, comes a one stop roofing solution, providing Perth roofing services ranging from roof tiling, roof repairs and roof plumbing, to re-roofing, roof extensions and roof restorations.
At Nxtgen Roofing, we pride ourselves on the high quality of our customer service, workmanship and the roofing products and solutions we offer. Our prices are competitive, and we never compromise on quality.
The relationships we build are high quality too; relationships with home owners, builders, real estate agents, property managers, property investors, renovators and more. We're trusted and proud to work with some of Perth's most reputable builders, on roofs that really do stand the test of time.
You can confidentiality rely on our trustworthy team to keep your building safely and securely covered and keep it that way for the long haul, with our high-quality, professional and reliable roofing services and solutions.
Trust Nxtgen Roofing for all your roofing needs, and you'll never have to find another roofing contractor again.
Contact us today for a free quote.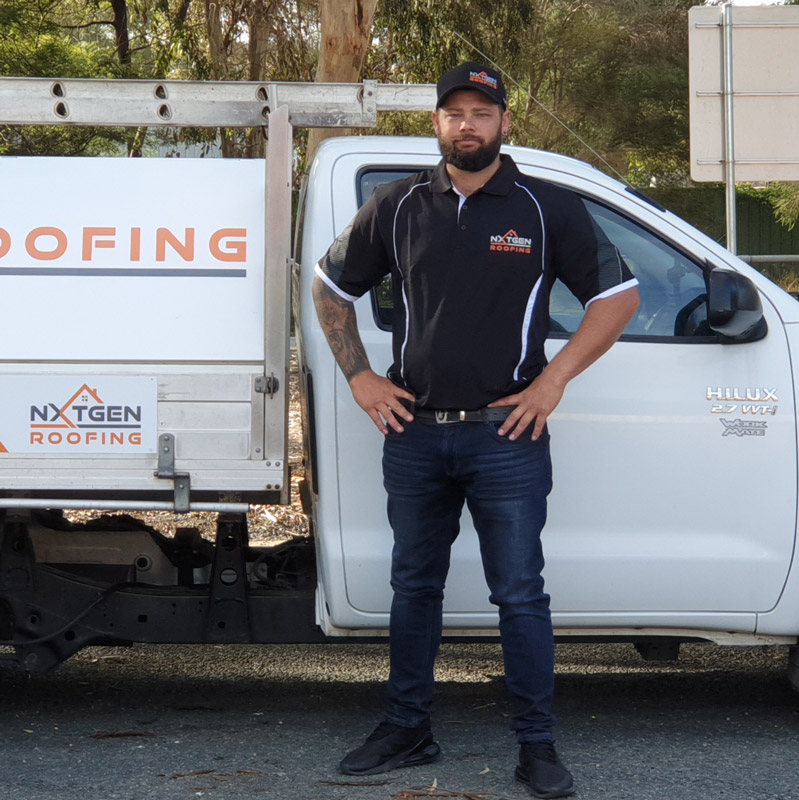 We pride ourselves on only using top quality products!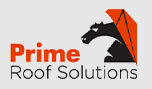 Great work Brayden and lads. Very happy with the end result. Reliable friendly service. Great communication. Would recommend these guys again and again.👍👍👍👍👍👍
- Kristi Bailey
Could not be happier!
Great quality work offered by Brayden & his team. He went above and beyond to orchestrate other tradies' work with his to ensure the repairs can be carries out efficiently to save time and money. Excellent communications, high standard work & reasonable price. I would highly recommend his services 👍
- Binh Pham
Very happy with the work Brayden and his team have done very efficient and polite wouldnt hesitate to use them again
- Trev Wales
Brayden and his team were phenomenal with their service, skill and customer service. Brayden answered all my questions and expedited my roof repair as the damage was far worse than I first anticipated. In my opinion, this is the best place to go for all your W.A roofing needs. I highly recommend NXTGEN Roofing.
- Karleen Filbay
Brayden communicates well and does a great job. Definitely recommend him and his team.
- Scott Widderick
Brayden was absolutely friendly and easy to deal with him. I would recommend him for every one.
- Musaferi Oruzgan
Brayden and his crew…were fantasic…job they did on my roofing restoration looks amazing..give the old girl a new lease on life and looks. Brayden extremely helpful and easy to contact and communicate with..again thanks heaps guys.
- Glenn Baker
Very professional, and completes all work with a very high standard, wouldn't recommend anyone else 👌
- Taris Behrendt
If you need and tiling and roofing work please contact Brayden.
Prompt helpful service. Very good communication throughout the entire job.
The final finish of the roof looks excellent. All the neighbours approve😆😆🤓
- Kerry Puzey